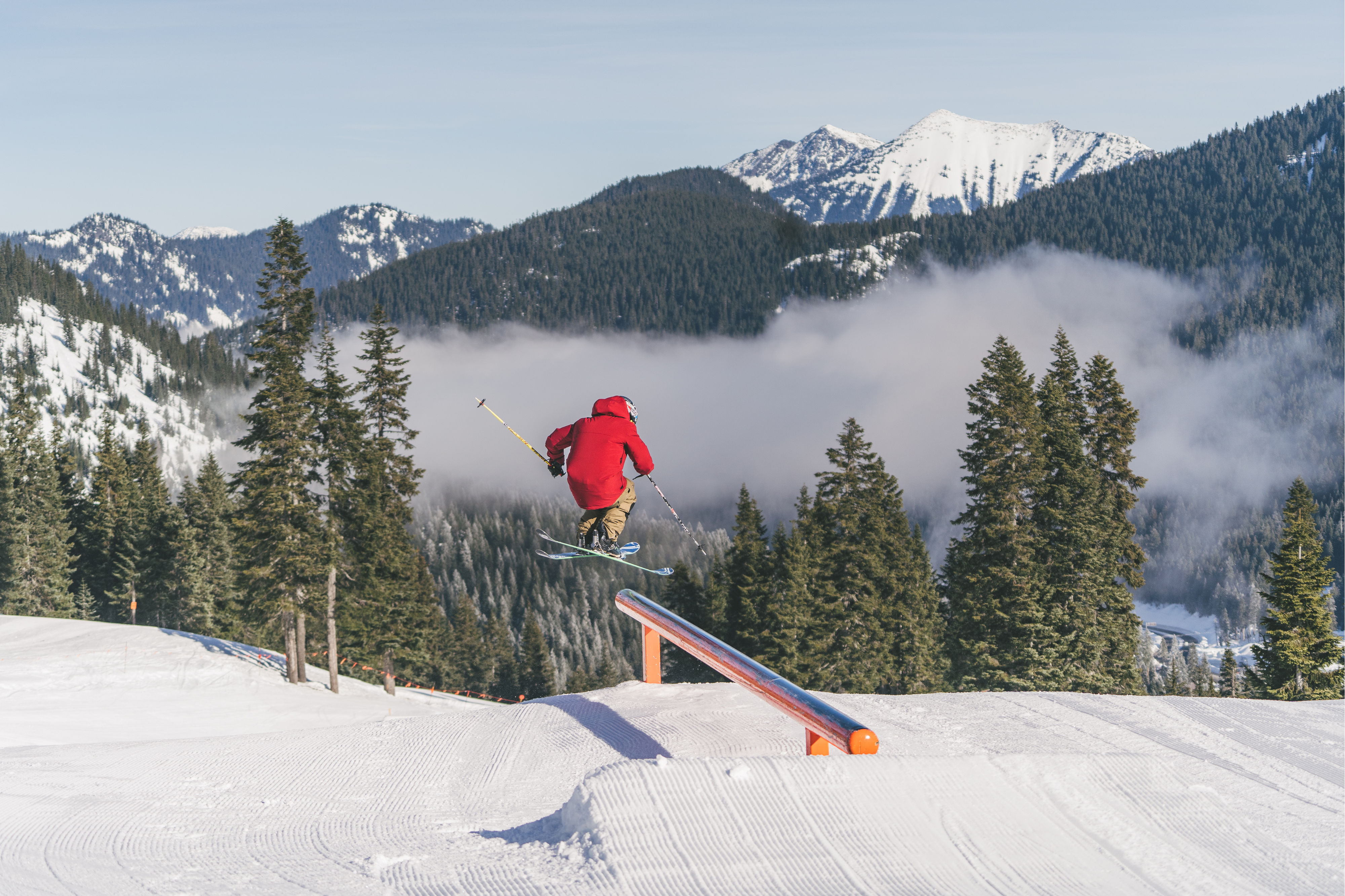 Lightyears beyond wooden skis with telemark bindings, 21st-century skis and boards are lighter and more technical than ever, allowing riders to tear up the slopes as never before. The increase in capability extends to the world of ski rentals, too. Gone are the days when you had to wait in line for a mediocre, beater set up that never seemed to fit just right. These days, you can rent from places like Epic Mountain Rentals and find high-end equipment that fits and unparalleled service, which together result in a better overall skiing experience.

Here's what you can expect from your next ski rental:


Equipment That Fits
You never want to have to cut your day on the slopes short because your equipment is uncomfortable. While ski and snowboard boots have always come in a range of sizes, the uptick in snowsports popularity has also increased the style options. Now, instead of just getting a size 8, you can get a size 8 that is styled based on your ability level and needs. The aggressiveness of your binding setting will also be managed with your goals in mind. This means you will be put on a set-up that's perfect for you.
If for some reason you take a couple of runs and find that something isn't working or that conditions have changed throughout the day,
Epic Mountain Rentals
will let you trade out your set-up for a different one that feels better to you.
The Best Gear on the Market
If you skied on rented gear as a kid, you likely saw battered, outdated equipment that was at least a few seasons old (and had likely seen better days). That's no longer the case. With Epic Mountain Rentals, you'll find that you can try out top-of-the-line equipment. Many locations offer the hottest skis, snowboards, and boots on the market so that you can demo the newest trends on the mountain. Epic Mountain Rentals is committed to keeping gear in fantastic shape, which means you won't be given skis that are desperately in need of a wax or tune—on the flip side, they'll be ready to rip.
White-Glove Service
Epic Mountain Rentals offers warm, helpful customer service from the moment you book your rentals online to the first time you set foot in the shop and all the way through to when you drop your skis off at the end of your trip. Knowledgeable customer service representatives and ski techs with decades of experience want you to have the time of your life on your ski vacation, and they're willing to do what it takes. Whether it's taking the time to make sure your boots fit properly, dropping gear off at your room, or answering any questions you may have—even if it's to recommend where to grab the best burger for lunch—they are ready to help.
Unparalleled Convenience
Back in the day, renting gear meant leaving extra time on either end of your trip to the mountain. You'd have to drive over to the nearest location, which could be miles out of the way, wait in line once you got there, and leave yourself enough time at the end of your ski day to get back to the shop before it closed. Epic Mountain Rentals has locations at resorts all across North America, which means you'll spend far less time waiting. If you're staying at or near the resort you're skiing at, you can even
have your equipment delivered
directly to your lodging at no extra charge. Many sites also offer night storage for skiers, so you can simply drop your skis off at the end of the day rather than lugging them around with you.
More Time Skiing
For many years, the biggest downside to renting gear was that you'd have to spend so much time wrangling logistics that you'd lose out on ski time. Epic Mountain Rentals wants to streamline the process as much as possible. Book your rentals online ahead of time for the best savings and experience. Now, with convenient locations and delivery options, you'll breeze through your pickup and dropoff. No more calculating how long it'll take you to get from the summit to the base and whether you can make it back to town in time to get those skis back. Instead, you can spend your energy figuring out which run you'll take next. At the end of a day on the slopes, you can exchange your equipment for your street shoes and head back to get a great night's rest, and get ready to do it all again the next day.