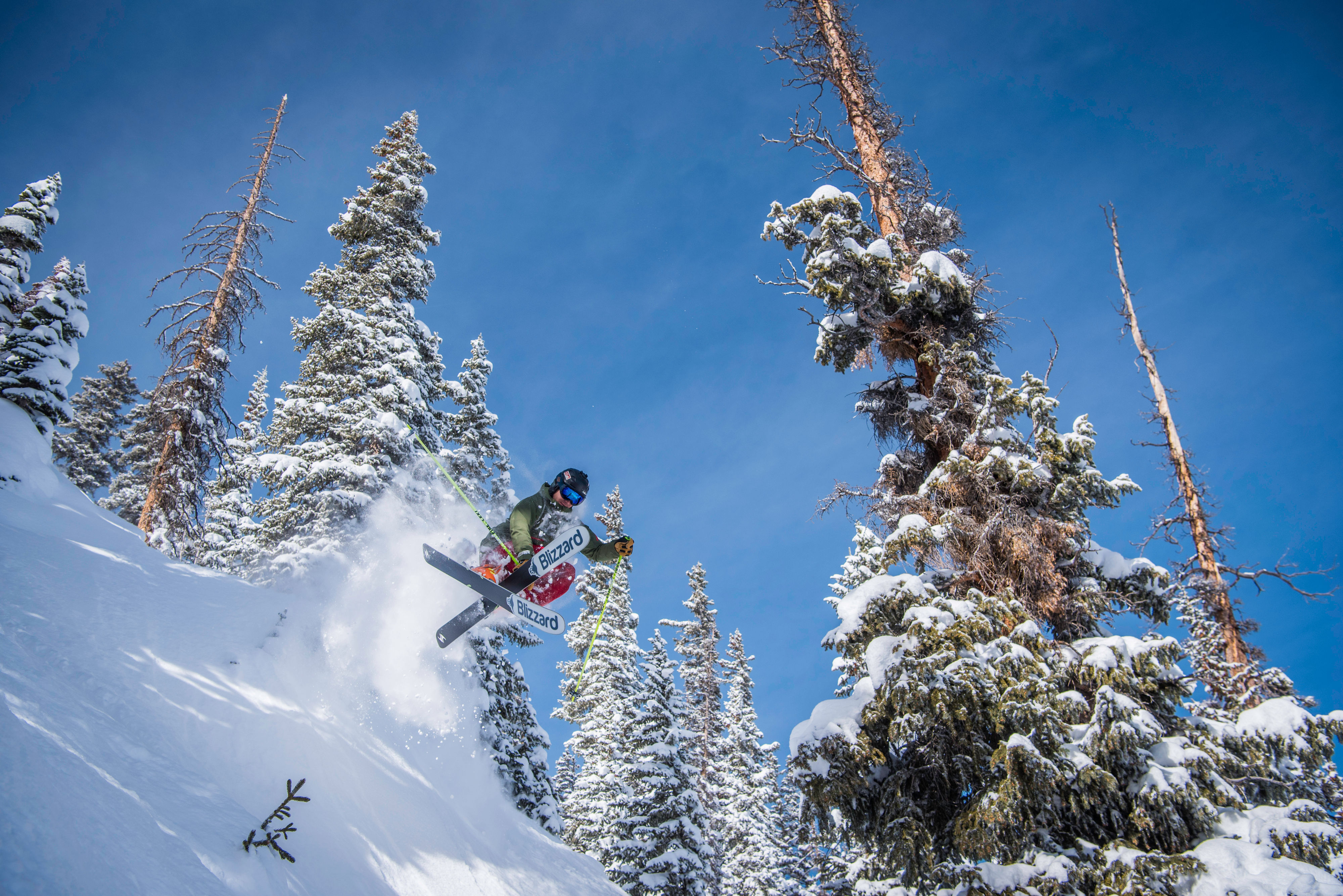 When it comes to spring skiing apparel, there are some very clear dos and don'ts. Just as there are plenty of clothes you wouldn't take on a ski trip (ahem, looking at you denim jeans!), there are countless threads that are totally optimal—and optimized—for skiing and riding. Knowing what sets each material apart can help tremendously when shopping and dressing for a ski trip.

Here, we're taking a dive into what soft goods & apparel work best for hitting the slopes in the spring, why it's important to choose the right fabrics & layers, and how to maintain your gear over the long haul.

Slope Faux-Pas: Cotton

Who doesn't love a super soft cotton T-shirt? If you're sipping suds at a brewery, hanging out on the couch or sleeping, there's nothing better. But skiing in cotton? Bad idea. The reason is simple: cotton is highly absorptive and terrible at insulating. Cotton gets wet easily, stays wet for a long time, and loses its ability to insulate your body temperature when it is wet. So, it's basically like a double-edged sword of poor performance on a ski slope.

Unlike wool and various other synthetic fabrics, cotton doesn't wick moisture away from the body. When you sweat in cotton or if you've taken a tumble in the snow, the material will likely stay damp or even soaked all day. In spring, this can range from moderately uncomfortable as you head downhill through chilly mountain air, to verging on dangerous with the risks of hypothermia greatly enhanced in damp clothing.

Even on cool spring mornings when sweating is not an issue, cotton's lack of insulation will allow body heat to escape. Instead of choosing cotton, opt for wool-based socks and base-layers made from merino wool or bamboo.

The Great Debate: Down vs. Synthetic

When it comes to ski and snowboard jackets, the insulation options fit into one of these two camps. The number one appeal of down is that it's warm—really warm. Typically labeled by its "fill" level of insulation (the higher number being the warmest/most insulating), there is no material that keeps you warmer.

Other bonuses include the fact that down is breathable, packs into a tiny bundle, and is an all-natural material (made from a duck or a goose's softest, mid-layer of feathers).

The downside of down is that it's not waterproof and when it gets wet, it's slow to dry. So if you buy a down jacket for skiing or snowboarding, be sure to select an option with a waterproof shell.

Synthetic insulation, meanwhile—which is made from a blend of polyester fibers to replicate down—isn't quite as warm as down. It's typically a little heavier and less packable. But the major benefit is that it's much faster to dry and is typically more affordable and longer-lasting. For sensitive skin types and those inclined to allergic reactions, synthetic is also the better choice, as it's naturally hypoallergenic. Even though insulation itself still keeps you warm when wet, when buying outerwear for the slopes, make sure you select an option with a waterproof shell.

How to Layer

Layering is the key to comfort on the slopes. Starting from the outside, the waterproof layer is the most important for staying dry no matter the weather. GORE-TEX is the most waterproof yet still breathable material you'll find, so the most crucial layers are GORE-TEX pants and a shell.

On the bottom half, under your lightweight, waterproof pants, wear a base layer made from bamboo or merino wool, choosing the thickness based on temperature. It's best to wear a thin pair for warm, spring ski days. On top, start with a thin, lightweight base layer made from a wool or bamboo blend, layered with another thicker base layer, sweater or thick fleece for colder days.

For socks, thicker doesn't always mean warmer. Thin socks made from high-quality wool will promote blood flow, keeping your feet warmer and more comfortable. Also, choosing socks with extra padding in the shins or heels can help absorb impact and alleviate pressure points against your ski boots.

On your hands, mittens are warmer than gloves, but either should absolutely be waterproof (again, GORE-TEX is the best material) and can also be layered, wearing a thin, synthetic glove underneath.

How to Make Clothing Last

When you invest in high-quality outerwear, the goal is to make it last as long as possible. The waterproof properties of outerwear fade over time, especially if clothing is not dried properly. Be sure to hang your pants and jackets after each day you hit the slopes. Do not crumple them into a corner or bag. Wash waterproof pants, jackets, gloves and mittens with Nikwax, a product you simply add to the washing machine load and which helps preserve the water-repellency of various materials. And as always, be sure to seek the expertise and advice from specialized local experts.

Stop into an Epic Mountain Rentals location today, and we'll be glad to help!