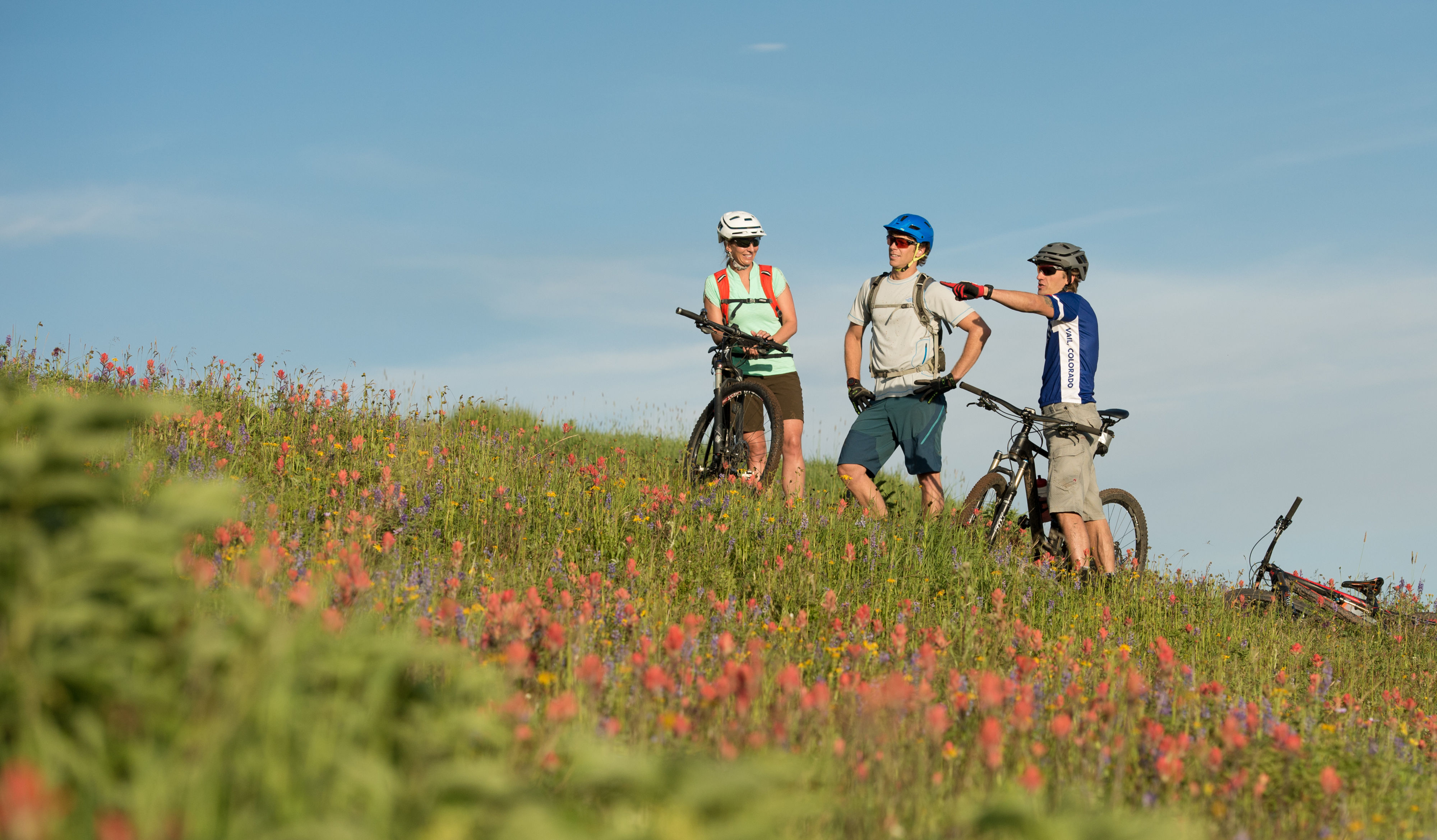 Are you ready to explore the outdoors on two wheels? Whether you are a seasoned biker or just starting out, renting a bike is a fantastic way to explore more. At Epic Mountain Rentals, we offer a wide range of high-quality bikes to suit every type of terrain and rider, including mountain bikes, trail, path, kids and electric. We'll take a closer look at our bike categories and help you find the perfect ride to suit your needs.
Downhill Bikes:

If you are seeking adventure and excitement in the great outdoors, our selection of mountain bikes are sure to impress. Downhill bikes are specifically designed for mountain terrain where comfort and control are a must. They have the most robust suspension system, heavy-duty tires, and stronger frames that can handle high-speed jumps and drops. These bikes are designed to tackle even the roughest terrain from the bike park to the steep and bumpy downhill trails. From beginner to advanced riders, we have a variety of downhill models: Demo, Premium and Standard to choose from.
Trail Bikes:

Looking for something that is lightweight with full suspension? Our trail bikes are best for exploring any single-track mountain trails. This type of bike can help absorb the shock on the trail, providing a smoother and more comfortable ride. This type of bike benefits from a bigger tire clearance and stronger components that can withstand anything you throw at it. Renting a Trail bike at Epic Mountain Rentals will give you the opportunity to explore and conquer challenging terrain without compromising your safety or comfort.
Electric Bikes:

If you want to explore the great outdoors but don't want to overexert yourself, an electric bike (e-bike) may be the perfect choice for you. Our e-bikes use a battery-powered motor to assist with pedaling, making it easier to reach your desired destination with less effort. This option is perfect for those who want to explore a large area without getting tired or for riders who want to extend their journeys further than they would be able to with a traditional bike.
Path Bikes:

Path bikes are a popular option for beginners and intermediate riders. This type of bike is perfect for smooth trails and can provide a more responsive and faster feel compared to a full suspension bike. Perfect for any level of biker, our comfortable recreational bikes are the best way for the whole family to explore paved or wide dirt trails. Play in the parks, swim in the lakes, or just take in the views as you pedal on this bike.
Kids Bikes:

Whether you're traveling with your family, teaching your kids to ride on the trails, or they are taking a lesson, we have a variety of kids' bikes available. Our rental experts will help ensure kids get the perfect bike for their age, height, and skill level. Kids bikes at Epic Mountain Rentals have lightweight frames, grippy tires and are fully adjustable to ensure kids' safety and comfort while enjoying the trails.
Whether you're interested in tackling the toughest mountain trails or cruising along scenic roads, we have the perfect bike for you. We pride ourselves on providing equipment that is well-maintained and available at affordable prices. So, what are you waiting for?
Book your rental today
and experience the thrill of exploring the world on two wheels!